Frequently Asked Questions
Buying Property
Is the lease really for 999 years?
---
YES! You read that correctly, it isn't a typo. You have the exceptional opportunity to lease your property for 999 years. It is a pre-paid Improvement Lease registered with Land Titles. There are no more payments after purchase except for property taxes, utilities & extras such as road maintenance and snow clearing.
---
Will I have to pay Vacant Home Tax if this isn't my primary residence?
---
No, your property will be exempt from the Vacant Home Tax and the Speculation Tax.
---
Can you recommend Cabin/Home Builders?
---
We closely work with 6 high quality custom home builders. Please see "Our Choice of Builders".
---
Can you help me develop my lot?
---
We're more than happy to help you in any way that we can. If you're looking for assistance in making a selection on house design or deciding on high quality trades, please see our "Directory of Trades".
---
Are there Strata fees?
---
No Strata fees. There are fees however for maintenance which includes snow removal, gate & road repair. Utility fees which include Water, Sewer, Electricity & Fire Protection.
---
Are required to build straight away or can the lot be used as a campsite?
---
We do require that you build within 24 months. But until then you can park your RV, camp or have whatever structure you choose to live in.
---
Am I allowed to install Solar Panels?
---
Absolutely! We stand behind being as energy efficient as possible.
---
I love what I see. How can I book a Tour?
---
Fantastic! Please contact our Sales & Tours Team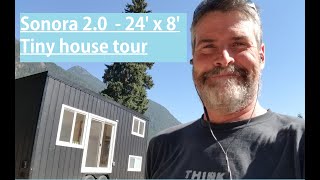 Phone: 1 (604) 860-4661 Email: sales@buysunshinevalley.com For Tour Meeting place, please go to: Our "Tiny" Show Home Sunshine Valley Developments Ltd 14889 Alpine Blvd, Hope, BC V0X 1L5
---
Do you need liability insurance for ATV or UTV.
---
YES. HELMUTS ARE MANDITORY! Also Libility insurance minum of $250,000.00 Must be current for your vehicle. As well as local vehicles should have a Sunshine Valley security sticker. See Steve Smith quadguy860@gmail.com if you do not have one. This helps with safety and security for the Valley.
---
---
Amenities
Where can I charge my electric car?
---
There are a total of 10 charging stations in Hope. One of them being only 5 minutes away. At the Hope Slide Rest area, you will find a free 50kW charging station. Within Hope there are several Tesla 120kW Superchargers located at 830 - 840 Fraser Ave. We do however, hope to provide electric car charging stations in the future
---
Is Internet Service available?
---
Yes. Xplornet is a popular option among residents.
---
Is there a Public Washroom?
---
Yes. Within Huckleberry Village there are 2 Washroom Blocks with Toilets, Showers & Laundry Rooms.
---
---
Property Uses
Can I make my place a rental property?
---
Absolutely. You can list your property on Air BnB, Vrbo or similar nightly rental sites.
---
How many months of the year am I allowed to stay on the property?
---
12 months of the year. 365 days. There is no limit! Sunshine Valley Living is for 4 Seasons of enjoyment.
---
Our beloved Pup is an important member of our family. We can't go anywhere without them!
---
And nor should you, we adore our furry family members too! In respect to all residents though, we kindly ask that you use leashes in public areas. In our future plans we hope to include a dog friendly park for our lovable pups.
---
---
Activities
What does Sunshine Valley have to offer?
---
With the Great Outdoors the options are endless. With Sunshine Valley Living you can enjoy: Walking Trails, Biking, ATVing, Motorbiking & Snowmobiling. Or if you prefer the water, we have a spectacular lake & river for Fly Fishing, Canoeing & Kayaking. Winter activities your thing? There's Snowshoeing, Tobogganing, X-Country Skiing & we even have our very own Outdoor Ice-Skating Rink.
---
I prefer to kick back and relax, what's available for me?
---
Enjoy the outdoor Heated Swimming Pool, Hot Tub & Rec Centre. We have 2 Tennis Courts, Kid's Play Parks & Games Rooms.
---
What else can I explore in the area?
---
Everything from the famous RAMBO Tour - River Rafting - Star Gazing. For a extensive list of Activities see our EXPLORE page
---
I love Community Spirit, how can I get involved?
---
We are so glad you asked, because we love it too! There are a number of associations that are always looking for volunteers: 1. Sunshine Valley residents are so blessed to have their own Fire Department; however, the crew is completely made up of volunteers. This is fantastic but as you can imagine, extra volunteers is always welcome. If you can't volunteer but still want to help, you can! By donating, fundraising or simply collecting empty beverage containers. Every little bit goes towards funding the operations of the SVVFD. For more information, please check out svvfd.com & follow Sunshine Valley Volunteer Fire Department on Facebook If you're interested in Volunteering, email: my.svvfd.info@gmail.com 2. The Sunshine Valley Ratepayers Association (SVRA) is a volunteer association, based in Sunshine Valley, BC. It operates on funds raised through donations, grants and fundraising events. The SVRA promotes community education, sustainable public programs and encourages people of all ages to come out and enjoy the fun. The SVRA regularly holds working committee meetings for: Community events & workshops, Grant applications, Marketing, Community forest initiative. For more information visit: https://www.sunshinevalleyratepayerassociation.com/
---
R&R for us is exploring the Canadian Outdoors on our ATV. Are there safe places to ride?
---
That's what we call living the dream. Yes, we are in the process of developing more ATV friendly trails. To stay upto date on trail development, go to Trailsforks.com For more information on the Sunshine Valley ATV Club, check out Facebook. ATVBC Quad Riders ATV Association of BC has even more helpful information
---
---
In case of Emergency
I have an Emergency, what do I do?
---
Call 911 ​ Sunshine Valley Volunteer Fire Department are our First Responders. They have a key to get through the gate and are only minutes away. ​ They are located just across the Hwy at 71731 Meadow Road, beside Sunshine Valley RV Resort & Cabins. ​ If you need to go to hospital but don't require a First Responder, the nearest Hospital is Fraser Canyon Hospital and is only 15 minutes away. ​ Fraser Canyon Hospital
1275 7th Ave, Hope 1-604-869-5656 Fraser Canyon Clinic 222 Wallace St, Hope 1-604-869-9966 Walk-In Hours: Monday – Friday, 1:30pm – 4:30pm Hope RCMP
690 Old Hope Princeton Way, Hope 1-604-869-7750 Sunshine Valley Volunteer Fire Dept.
Non-Emergency: 1-604-869-9880 ​ Report a Wildfire: *5555 from a Cell Phone 1-800-663-5555 For updated info on Fire Bans & Restrictions, please check out: http://bcfireinfo.for.gov.bc.ca/
---
Help! My car has broken down
---
Car Guys Automotive are BCAA Approved 390 Old Hope Princeton Way 1-604-869-0061 Hours: 8am – 5pm
---
Where's the nearest Gas Station?
---
Hope is not short of Gas Stations, there are 5 alone just on one street. ​ The closet one being Petro Canada, located 626 Old Hope Princeton Way.
---
I'm at the gate & I just realized I left my key on the kitchen counter. What do I do?!
---
Not to worry, it has happened to us all. Just give our General Manager a call & he will be happy to assist you. Extra keys are available to purchase if you would like to have a spare. ​ Contact: David Bull 1-604-802-7454 ​
---
Oops I forgot Milk. Where is the nearest store?
---
Only minutes away! Just across the road located at Sunshine Valley RV Resort is a General store. If you need to do more of a grocery shop, Save On Foods is only 20 minutes away. ​ Save On Foods 559 Old Hope Princeton Hwy Hours: 7am – 9pm Hope Liquor Store 577 Old Hope Princeton Way Hours: 9am-11pm Treehouse Health Foods 800 3 Ave, Hope Hours: Monday – Friday, noon – 6pm. Saturday, noon – 4pm. Sunday, closed.
---
---
More
---